Surprise!
September 22nd, 2016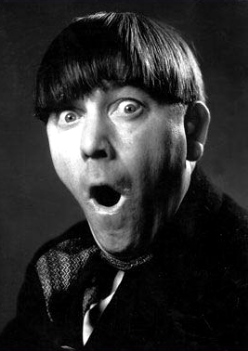 The NFL season is still young, yet there are many surprises for each team.
As a result, the four-letter ordered its NFL team correspondents to knuckle down and come up with just one surprise for each team.
Now off the top of Joe's head, if there is a surprise, it's how wretched the Bucs looked last week in the desert. Coming off a big win on the road and a revamped defense, Joe believed the Bucs might give the Cardinals a run.
Instead, those birds pecked the eyes out of the Bucs' carcass.
But Jenna Laine has another idea for a surprise. The BSPN beat writer believes the regression of Vincent Jackson is the biggest surprise of 2016.
The veteran has been the most consistent and reliable target for the Buccaneers since he arrived in 2012. But through two games, he has managed just six catches for 62 receiving yards, and quarterback Jameis Winston has been picked off in back-to-back weeks on passes intended for him. Coach Dirk Koetter even acknowledged that their chemistry is off. Is it lack of chemistry or the beginning of a steep decline for Jackson, now 33 and in his 12th season? He might hit his stride a few games into the season, but given his importance to this offense the past four years, his struggles are startling.
Joe touched upon this yesterday. The way wide receivers coach/offensive coordinator Todd Monken was talking about Jackson missing his strides tells Joe the offense is significantly different than it was last year. When healthy, Jackson was the stud of the offense last year. If the offense is the same, then how could he forget so much in less than a year? It doesn't compute.
Joe has a hunch this Bucs offense won't hum the way Dirk Koetter wants it to run until or unless Jackson gets on the same page with America's Quarterback, Pro Bowler Jameis Winston.