Secondary Will Stuggle
September 18th, 2016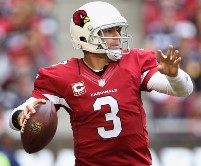 Joe thought the secondary of the Bucs made light-year improvements in the win over the Dixie Chicks.
Apparently, the secondary hasn't improved enough.
ESPN correspondent Jenna Laine, who covers the Bucs like a blanket, was asked for her prediction. It came on the four-letter's website.
Bucs defensive tackle Gerald McCoy said it best on Thursday: "Arizona just lost opening day at home, after being in the NFC Championship. Head coaches and GMs don't typically speak out about the whole team; they talk internally. They spoke out in the media about their team. If you think that arguably the best team in the league is going to go 0-2 at home and go lightly, we've got another thing coming." The Bucs' secondary might be improved, but it's still going to struggle contending with Larry Fitzgerald and Michael Floyd. Cardinals 30, Buccaneers 21.
Joe could see that happening. There is no question this will be an uphill battle for the Bucs. Joe read a commenter on this here corner of the interwebs compare this to 1997, when San Francisco came to Tampa Bay and got punked, launching the Bucs into years of winning and success.
Laine's counterpart at BSPN who covers the Cardinals, Josh Weinfuss, sees a closer game but with the same result. Weinfuss believes America's Quarterback, Pro Bowler Jameis Winston, will succumb to a wave of blitzes.