FANTASY FOOTBALL PODCAST: Set Your Lineups! Analysis Of Every Game Sunday and Monday.
September 9th, 2016
Podcast: Play in new window | Download | Embed
Subscribe: RSS
Don't miss the Todd Wright Fantasy Football Podcast, delivered by Papa John's.
Click below to listen or to download.
Todd's podcast is booming and is chock full knowledge and insight for daily and season-league player. You might know Todd from his years on local sports radio, as well as ESPN Radio for many years. Enjoy!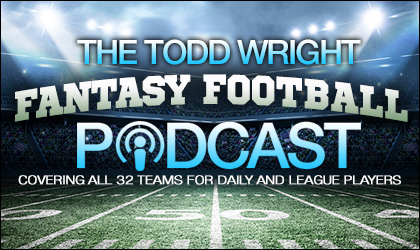 Delivered By Papa John's