Koetter: "It's Caught On"
September 13th, 2016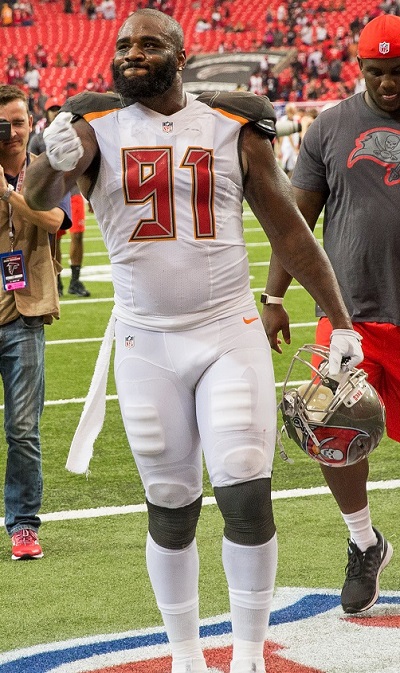 What was missing from last year's Buccaneers gets clearer by the day, especially for Dirk Koetter.
Speaking last night on his radio show, Koetter strongly suggested defensive end Robert Ayers is the early MVP of the Buccaneers.
After praising Ayers' disruptiveness and sack against the Falcons, Koetter talked about the bigger picture.
"What Robert has brought to our team, he has brought a little element of nastiness that maybe we were lacking before, and it's caught on," Koetter told the Buccaneers Radio Network on WDAE-AM 620. "He bought in to everything we're doing. As he said, he's kind of a mean, angry guy by his disposition. But our team needed a guy like that. He's made our team better just by the way he carries himself."
This concept of the Ayers-type nasty being "needed" has been spoken about previously. But Joe doesn't recall such a firm statement like this from the head coach. It's still baffling that the Bucs, apparently, didn't have a nasty presence previously.
It's interesting to hear Koetter say the Ayers way has caught on. Remember, Ayers is "a naturally pissed off person."
When the Bucs eventually lose this season, Joe expects a very different kind of response throughout the team.