Buccaneers 31, Atlanta 24
September 11th, 2016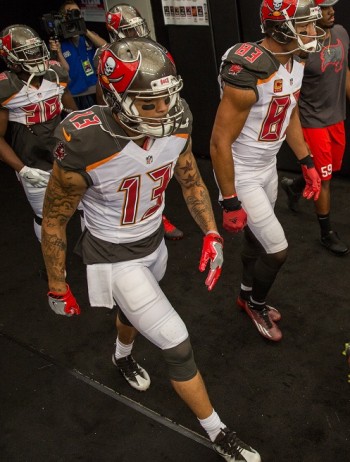 Atlanta-ready!
The Bucs didn't get the fast start Dirk Koetter wanted desperately, but they sure found a rousing second wind.
Wow! All indications pointed to Koetter opening up the offense, and he sure did.
Mike Evans left his K-Y hands in 2015. Evans was a beast — five catches for 99 yards and a touchdown. He also had his man beat by three yards in the end zone, but America's Quarterback, Jameis Winston, missed him on the Bucs' first drive.
Jameis settled down in a huge way, spreading four touchdown throws around to Brandon Myers, Evans, Charles Sims and Austin Seferian-Jenkins. And how about ASJ. His 30-yard TD grab was right out of the manbeast playbook.
The run defense was stout. The pass defense was bad, and the pass rush was inconsistent. But it doesn't matter one bit when you win.
Gerald McCoy earned his money when it mattered.
Savor it, Tampa Bay. Your Bucs are 1-0!
Stick with Joe all afternoon and evening for savage postgame coverage. Joe is live in Atlanta, plus Tampa Bay's Hall of Fame voter, eye-RAH Kaufman, will be weighing in.