Report: Glennon Wants Starter Money
August 31st, 2016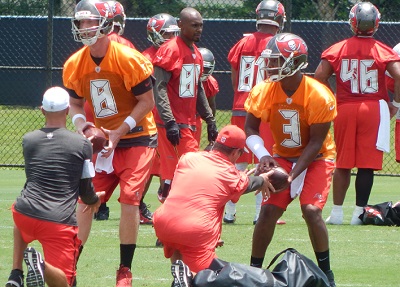 The quarterback of the future has no interest in being the backup of the future.
That was the word from Bucs preseason play-by-play man Chris Myers. The renowned national voice told Bucs fans on the local Bucs-Redskins broadcast tonight that the Bucs "have reached out to sign" Mike Glennon, but Glennon isn't interested. He wants starter money, per Myers.
Keep in mind Myers meets with Bucs officials to prepare for the broadcast and gets his info right from the right sources.
Joe thinks Glennon is gambling when he shouldn't be. What team is going to put big money in front of Glennon? None.
Glennon would have one hell of a sweet gig in Tampa backing up America's Quarterback, Jameis Winston. Joe assumes the Bucs would at least drop $10 million in Glennon's lap for the next few years, after his contract ends after this season.
Take the deal, Mike.