Preseason Game 2, Bucs at Jags, Open Thread
August 20th, 2016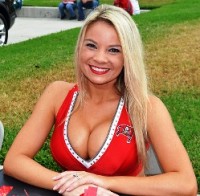 The Bucs and Jags are ready to rock and roll. What about you?
So the Bucs face a bit of a better team tonight for the battle of Florida quarterbacks (sorry Ryan Tannehill, you don't count). It's the pride of Florida State vs. Mr. UCF; America's Quarterback, Pro Bowler Jameis Winston, vs. Blake Bortles.
Bang it here in the comments section all throughout the game with your thoughts on who is playing well, and who should apply to work at Disney World.
And remember to stay with Joe for postgame news and commentary like you will not receive from any other outlet.