Hello, My Name Is Dirk
August 9th, 2016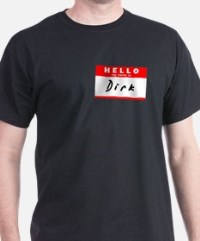 When the Bucs promoted Dirk Koetter to head coach in January, Koetter knew he had one immediate obstacle to overcome.
And it would be as simple, in some respects, as a handshake.
Per Emily Kaplan of theMMQB.com, Koetter barely knew the Bucs' defensive players. But Bucs defenders sure as hell knew Koetter.
If Dirk Koetter had walked into a defensive meeting room last year, he wouldn't have known everybody's name. "There would probably be eight to 10 guys I just didn't know," says the Bucs former offensive coordinator turned head coach. Though he needed to get to know the entire team, especially a defense that largely enjoyed playing for Lovie Smith, Koetter assumed the helm on terrible terms. GM Jason Licht says that after Smith was fired, offensive and defensive players texted him: "Please, hire Dirk!"
It is telling that defensive players lobbied Licht to hire Koetter. That speaks volumes to Joe.
Some — definitely not all — may have been filled with chagrin when Team Glazer jettisoned Lovie, but Koetter apparently had built up enough respect that defensive players wanted him to run the show.