Call The Vikings
August 31st, 2016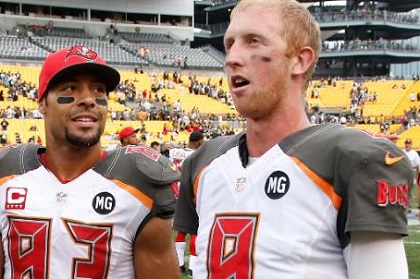 There are two schools of thought on Mike Glennon.
One touts Glennon as being a super valuable Bucs backup quarterback. How lucky the Bucs are to have him. Look what just happened in Minnesota, where Teddy Bridgewater had a gruesome knee injury yesterday and the Vikings are stuck with 36-year-old Shaun Hill. He's made eight starts in the last five years. Hill may be a nice backup, but he's not a guy that can carry a 16-game season.
If an ugly injury like that claimed America's Quarterback, Jameis Winston, then the Bucs could turn to 26-year-old Glennon and hope to play competitive football, many people believe. Oh, what a relief.
Joe subscribes to the other school of thought, that Glennon never will lead the Bucs to a Super Bowl, so he's almost worthless considering his rookie contract expires after this season and the Bucs expect him to search for a new team in March.
There's been much speculation that the Vikings will start sniffing a Glennon trade immediately.
Astute former NFL quarterback Jim Miller and ex-NFL personnel executive Pat Kirwan were all over a Glennon-to-the-Vikings trade yesterday on their SiriusXM NFL Radio show.
Miller and Kirwan both said it might take a second-round pick to pry Glennon from Bucs general manager Jason Licht. They think Licht loves Glennon that much — and both believe Glennon is that valuable.
Joe nearly drove off the Gandy Bridge.
Joe understands the value of insurance, but what are the Bucs insuring with one more season of Glennon? Tampa Bay is not a Super Bowl team this year, and if No. 3 quarterback Ryan Griffin isn't capable of being a decent backup QB, then he should be cut after tonight's final preseason game.
Glennon should be dealt if Licht can score a third-round pick from Minnesota. Simple as that.