Too Early To Panic?
July 22nd, 2016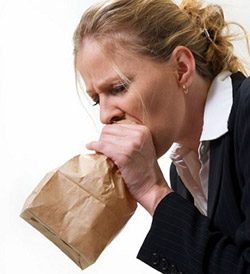 We are less than one week from the start of 2016 training camp. And a week from tomorrow, you too can watch the Bucs practice after climbing aboard Joe's Training Camp Express.
In a breakdown of camp, Jenna Laine of BSPN threw out this little nugget:
Position battle worth watching: It's a given that Vincent Jackson and Mike Evans are the No. 1 and No. 2 receivers, but the third receiver spot is up for grabs. Louis Murphy is coming off a torn ACL. Bell can line up inside and on the outside. Adam Humphries is more of a true slot receiver, and he and Bernard "Speedy" Reedy can both contribute in the return game.
For Joe, it's all about watching Murphy and how he rebounds from his knee surgery. This, to Joe, is critical.
Now Joe understands there are regular readers here who are no fans of Murphy at all. Joe thinks Murphy had his best season in the NFL under Dirk Koetter. The passing game of the Bucs never fully recovered from that dark day in Washington, you know, the Capitol Collapse, when Vincent Jackson and Murphy went down with injuries. The passing game perked up when Jackson returned, sure, but there was zero depth behind him without Murphy.
Joe knows the team is high on Adam Humphries. OK. But he can't stretch the field or run deep routes like Murphy, and Humphries assuredly would be the No. 3 receiver if Murphy can't go.
(Please, don't get Joe started about misplaced Calgary Stampeder Donteea Dye or read Joe the fairy tale of Kenny Bell this fine July Friday morning.)
If Murphy can't bounce back from his knee surgery, then those dark clouds you see on the horizon aren't just an approaching thunderstorm. That would leave the Bucs dangerously thin at receiver.