"Seasoned"
July 24th, 2016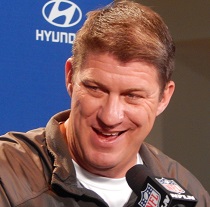 Ahh, the smell of football and the fruity scent of Bucs cheerleaders. The Tampa Bay season gets in full swing this week!!
You know it's close when general manager Jason Licht is talking.
Specifically, Licht was chatting with the Tampa Bay Times and the inevitable topic of assessing the Bucs' chances arose. Licht thinks his Bucs have quality experience and are better than 6-10.
"I definitely think we're closer," Licht said. "I don't think anybody is going to say we're going to unseat the champs and take their spot as the top seed (in the South) going into it. We've got a very competitive spirit, and we've got a lot of young guys who played big roles last year. Their confidence level is pretty high, and they have gotten a lot better. We're seasoned. There's a lot of reason for optimism. I do truly believe we will be a better team than we were last year."
Who can't be optimistic in July? Hell, Licht was calling the Bucs a 2016 playoff contender back in January. But the Bucs do have a whole lot to prove. The first five games are as follows: at Atlanta, at Arizona, home for the Rams and Broncos, and then it's off to Carolina for Monday Night Football.
The seasoning Licht speaks of is real, but it has to show up early. A 1-4 start against that bunch would be devastating for everyone who cares about the team.