PFF Hammers GMC
July 5th, 2016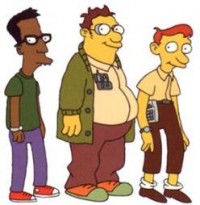 Just days after seemingly defending Bucs stud defensive tackle Gerald McCoy, the PFF tribe had an about-face and took the hammer to GMC this morning.
In short, the PFF tribe believes GMC has one of the worst contracts in the NFL and is taking Team Glazer to the cleaners, so types Eric Eager.
2. Gerald McCoy, Tampa Bay Buccaneers
Years remaining on current deal: Six
Average remaining cap hit: $12.99 million
Year he can realistically be cut: 2018

The Buccaneers rewarded McCoy with a seven-year, $95.2 million contract extension midway through the 2014 campaign, and for good reason—he finished second, first, and second among defensive tackles in cumulative grades during his 2012–2014 campaigns. His pass-rushing productivity of 11.1 in 2013 and 9.4 in 2014 finished first and fifth, respectively, among defensive tackles. However, 2015 was a different story for the former top-three pick; he finished 65th among interior defenders in total grading (73.0), and was especially poor against the run (46.6).

There's always a risk to signing a player to the type of deal McCoy received, and there have been some reports that his work ethic left something to be desired last year (he's denied said reports). Unfortunately, if the trend continues with McCoy, Tampa Bay has little in the way of flexibility regarding his contract until 2018; if they cut McCoy at any point before then, they are on the hook for at least $13.74 million in dead money. The new coaching staff in Tampa Bay will therefore need to work to get McCoy back to 2012–2014 levels in order to come close to receiving the top-three value his contract represents moving forward.
Couple of things jump out at Joe about this screed. First, zero mention of GMC playing hurt most of the year and missing games. No mention at all (then again, injuries cannot be found on spreadsheets, can they?). Second, this Eager character sure was eager to imply GMC is a loafer based on the outrageous allegation of Vaughn McClure of BSPN.com from an unidentified source.  (Since Joe is typing this from Sin City, Joe is willing to lay cash the rumor came from an agent of a certain B1G coach in the Illinois cornfields).
As always, Joe believes GMC is a good player. He is not Warren Sapp. He may not be Aaron Donald. So what? There is no shame in that. Guess what, Lavonte David isn't Lawrence Taylor or Derrick Brooks. Doug Martin isn't Gayle Sayers or Warrick Dunn. Big deal.
When someone offers Joe a tried and true formula that details X-amount of dollars spent = Y-wins/losses, then Joe will pay attention to salary cap issues. This just in: No such formula exists because if there was one, every NFL team would use it.