Video: Gerald McCoy Talks Muhammad Ali
June 5th, 2016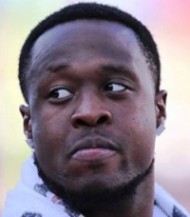 If you need to give your confidence and drive a boost, then it's hard to go wrong with one of the many inspirational Muhammad Ali videos found on YouTube.
Gerald McCoy and Mike Evans know this well.
Evans showed off his Ali tattoo on Twitter yesterday, after the boxing legend passed away late Friday. He even explained to the Tampa Bay Times why Ali has been one of his primary inspirations for years.
Last summer, McCoy mentioned that he studied Ali's training and his brash, motivational speeches. Joe asked McCoy for more detail on his fascination with Ali, and McCoy's answer is below, via exclusive JoeBucsFan.com video.