What Did You Miss?
May 31st, 2016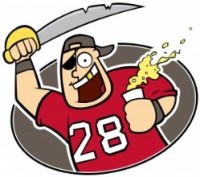 Joe hopes you had a great Memorial Day weekend filled with beer, sun, fun and relaxation. Joe, however, was working. So you likely missed quality Bucs nuggets here on your favorite website.
Scroll down a little farther and see what may have slipped past you.
Of course, Joe's got more to deliver today — and every day.