Looking For The Perfect Nickel
May 7th, 2016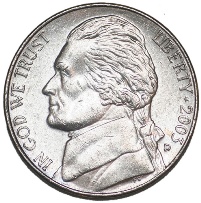 Yes, last year's secondary was beyond wretched.
Don't think so? How does a 70 percent completion percentage by opposing quarterbacks grab you?
One offseason goal of Bucs coach Dirk Koetter and defensive coordinator Mike Smith is to fix that secondary. Part of it was drafting cornerback Vernon Hargreaves. But with veterans like Brent Grimes, Alterraun Verner and Johnthan Banks on board, finding Hargreaves playing time is easier said than done.
One fix is finding a solid nickel cornerback, Koetter said after the first rookie minicamp practice yesterday. And Hargreaves may be that guy.
"Well, his quickness and how good of a tackler he is," Koetter remarked of Hargreaves' skills. "We're going to start him off both inside and outside. We're – both with the vets and the rooks – trying to find that perfect nickel and he's one of the guys we're looking at for sure."
This may be the best way to ease Hargreaves into the action. Give him a lot of snaps but not a full-time dosage.
There is plenty of time to figure out where he plays. Right now in rookie minicamp — remember, underwear football! — Hargreaves is up against two-bit receivers and schlock quarterbacks. It is painful for Joe to watch and it is not exactly a test for Hargreaves.