Your 2016 Buccaneers' Preseason Schedule
April 7th, 2016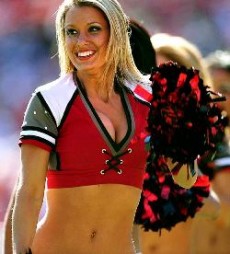 Tampa Bay opens the preseason on the road, Aug. 11, 12, 13, 14 or 15 at Philadelphia, where the Bucs pummeled the Eagles last year.
Joe always yearns for the preseason opener. Finally, after a too-long layoff and draining training camp, the Bucs get back on the field.
After facing Philly, the Bucs then head to Jacksonville the next week (date TBA), followed by a home game against Cleveland on national television, Friday, Aug. 26 at 8 p.m.
Week 4 against Washington at home (Sept. 1 or Sept. 2) closes the season of nearly meaningless action.
Circle your calendars now, Bucs fans, and bet on Joe hosting a Week 1 preseason watch party, with energy and prizes rivaling Joe's NFL Draft party in three short weeks.