Mike Glennon Is On The Clock
April 30th, 2016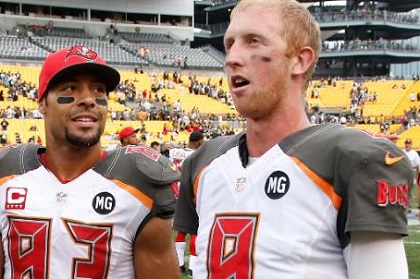 Welcome to the fourth round of the NFL Draft.
Is it Mike Glennon Day?
Perhaps the better question is, "Will Jason Licht dump Mike Glennon if another team offers a fourth- or fifth-round pick for No. 8, who is in the final year of his contract.
Joe would love to see Glennon go for a fourth-rounder. The Bucs could use more bodies that they actually hope play football.
No. 3 QB Ryan Griffin knows the Bucs' system after riding the pine all last year with Tampa Bay. He's also well respected by the team and America's Quarterback, Jameis Winston.
At this rate, the Bucs might be able to dump Glennon and draft Connor Cook in the fifth round.
Fun times ahead. Stick with Bucs all day on this Day 3 of the NFL Draft.