Dead Trade Walking
April 21st, 2016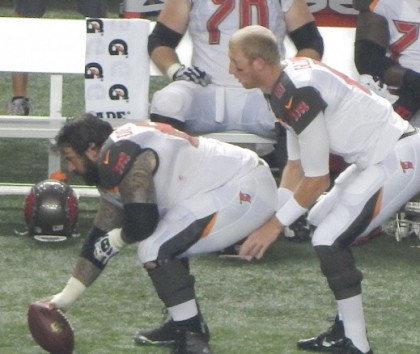 Lost in the Josh-Norman-To-Tampa hysteria is the death of a Mike Glennon trade.
That big ol' blockbuster trade by the Eagles, in which they moved up to seize No. 2 overall pick in next week's NFL Draft, means quarterback Sam Bradford is on his way out of Philadelphia this year or next.
That further dilutes the trade market for Mike Glennon. Bradford, the 2010 No. 1 overall pick, has more talent than Glennon, has an affordable contract after the Eagles swallowed his giant signing bonus, and he's just 28 years old. He will get another chance.
Regardless, there are too many QBs flooding the market now for Glennon, a guy with only one year left on his contract, to command anything solid in a trade. There is no second- or third-round pick out there for Glennon. Take that to the bank.
Joe highly doubts there's a 2016 fourth-rounder, either. It just makes no sense to cough up a good draft pick to rent a QB who at best is a bottom-tier starter.
Unless Jason Licht can work a miracle, or dump Glennon as part of trading up in the draft, Joe is resigned to Glennon serving as backup to America Quarterback, Jameis Winston, in 2016.
Poor Glennon. He might never get another shot at a starting NFL gig.