Calculator Crowd Likes Norman
April 21st, 2016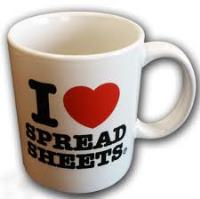 Yes, free agent Josh Norman is a damned good cornerback. He blew up this past season and wants to get paid. No issue with that at all.
And while it gives Joe pause that the Stinking Panthers pulled the rug from under Norman and chased him out the door like a stray cat that wandered inside by accident, Norman just may be the second-final cog the Bucs need into turning a listless defense around.
(The final cog would be finally obtaining a friggin' edge rusher.)
It seems the numberscrunchers of the world just love Norman. And Joe is starting to understand why. Let's look at the head honcho of the PFF tribe, the guy who owns the site, NBC Sports analyst and former stud NFL wide receiver Cris Collinsworth.
@CollinsworthPFF – Josh Norman allowed a passer rating of 54.0 last season, best in NFL. @PFF
Joe has serious issues with this nonsense peddled known as quarterback ratings. At best, it's a terribly flawed statistic. Don't believe Joe? Just look at the top all-time quarterback ratings leaders.
But even Joe has the common sense to determine that a 54.0 quarterback rating is damned low. And that's damned good defense.
Of course the Bucs could use this guy, c'mon.