Thought-Provoking Suitor For "Hawk"
March 15th, 2016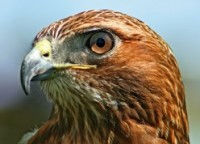 Wait a minute. Lovie Smith didn't think former Bucs safety Dashon "Hawk" Goldson could fit in his defense, so the Bucs traded him last April to Washington for a sixth-round pick.
Now, after a standout playoff season with the Redskins, Hawk is a free agent again because Washington didn't want to drop $8 million in his lap for 2016.
This afternoon, NFL Network insider Ian Rapoport brings word that the Cowboys are courting Hawk.
This is stunning, considering Lovie's close friend and confidante is Cowboys defensive coordinator Rod Marinelli. What does Marinelli see on film that makes him think Goldson is a fit for a defense a lot like Lovie's, one that expects to be in the playoffs next season?