Free Agency Chatter (Open Thread)
March 9th, 2016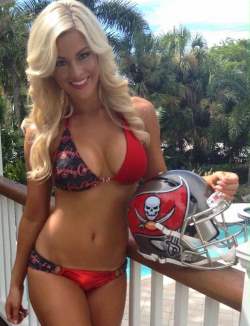 The free agency dinner bell has rung!
Joe will post any rumors and/or news of relevant interest to Bucs fans here. So keep checking.
Update: 11:33 p.m.
Update: 11:33 p.m.: Multiple reports have former Bucs defensive end Adrian Clayborn staying with Atlanta.
Update: 9:12 p.m.: Rand Getlin of NFL.com has WR Rishard Matthews heading to Tennessee.
Update: 5:21 p.m. : Another guy rumored to the Bucs is off the table. Browns right guard Mitchell Schwartz will be paid by Kansas City.
Update: 4:59 p.m.: Defensive end Olivier Vernon has signed with the New York Giants for massive money (to be announced).
Update: 4:47 p.m.: Josina Anderson of ESPN says Mohamed Sanu plans to visit Atlanta then it's off to the Belicheats.
Update: 4:36 p.m.: Falcons sign Matt Schaub to back up Matt Ryan, per NFL Network.
Update: 4:19 p.m.: Former Bucs linebacker Dane Fletcher plans to retire, says ProFootballRumors.com.
Update: 4:08 p.m.: And it's $9 million per year for Mark Barron, per NFL Network, rewarded by the Rams for his great 2015 season.
Update: 4:01 p.m.:  Peter Schrager of FOX Sports reports the Dolphins have released CB Brent Grimes.
Update: 3:23 p.m.: Various outlets claim the Falcons are on the verge of signing Bengals free agent receiver Mohamed Sanu, a guy who seemed perfect for the Bucs.
Update: 2:11 p.m.: Charles Robinson of Yahoo! Sports suggests S Reggie Nelson of the Bengals, if he makes it to free agency in less than two hours, is in play for the Bucs.
Update: 12:47 p.m.: Maoist Michael Silver of NFL.com reports Browns RT Mitchell Schwarts will not return to the team.
Update: 11:23 a.m.: CBS Sports reports the Panthers re-signed Pro Bowl fullback Mike Tolbert. Damn.
Update: 10:59 a.m.: 2011 Buccaneers third-round pick, Mason Foster, gets a new two-year deal from the Redskins, per BSPN.
Update: 9:40 a.m.: The Dolphins have removed the tag from DE Olivier Vernon, per Adam Schefter. He is free to negotiate with any team. However, if Vernon does go elsewhere, it means Dolphins will receive a yet to be determined compensatory pick.
Update: 9:19 a.m.: Per BSPN's Dianna Marie Russini, WR Marvin Jones heading to Detroit.
Update: 9:10 a.m.: Per the New York Post, cornerback and possible Bucs target Janoris Jenkins has agreed to terms with the Giants for $12 million a year.
8:55 a.m.: NFL.com reports the Chargers and wide receiver Travis Benjamin have agreed to terms.