Contract Details For Robert Ayers
March 15th, 2016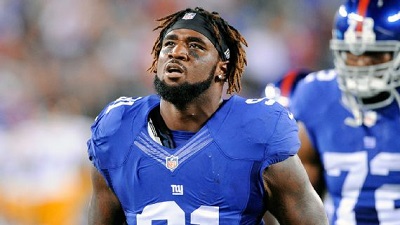 Yes, your Tampa Bay Buccaneers are shelling out significant Team Glazer cash to Robert Ayers, their latest contestant in the Michael Bennett-Simeon Rice home game.
Per NJ Advanced Media, where they've closely covered the movements of the former Giant defensive end, here are the terms of Ayers' deal with the Bucs.
DE Robert Ayers (Bucs)
Terms: 3 years, $21 million

Total guarantee: $10.5 million

Base salaries:
2016 – $5 million
2017 – $4 million
2018 – $5 million

Signing bonus: N/A

Roster bonuses:
2016 – $2.5 million
2017 – $2 million
2018 – $1 million
(Note: 2017 and '18 to due on fifth day of league year)
So, Ayers will rope in $7.5 million this season. Incentives and, possibly, a signing bonus, account for the $1.5 million discrepancy between the total contract versus the base salaries + roster bonuses.
Not too shabby.
Joe's hoping Ayers earns no more than $1 million per sack, which would be an NFL bargain these days.