Licht: "I Feel Confident About Our Discussions So Far With Doug"
February 22nd, 2016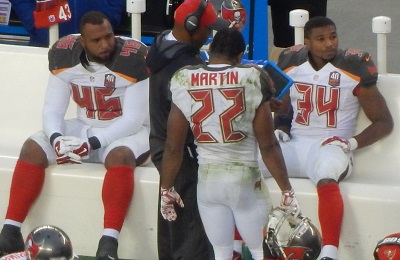 Hope for justice got a boost yesterday.
Bucs general manager Jason Licht joined Bleacher Report radio on SiriusXM and was upbeat on contract talks with Doug Martin and his agent.
"We really like Doug. I feel confident about our discussions so far with Doug," Licht said.
Joe sure hopes sanity prevails and the Bucs do what's necessary to have Martin toting the rock on opening day.
Dirk Koetter, on his first day in office, loudly said he wants Martin back.
America's Quarterback, Jameis Winston, wants Martin back.
And considering the Bucs keep saying they want to build through the draft, it's only natural to make sure Martin, one of the 2012 first-round picks, returns.