Bucs Carry Over $8 Million From 2015 Cap
February 25th, 2016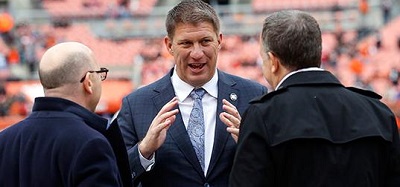 More money available for Team Glazer to spend when the free agency dinner bell rings in 13 short days!
The big bucks your beloved Buccaneers are carrying over to their 2016 salary cap is $7,987-748, per the NFL Players Association.
That means the Bucs likely are looking at north of $60 million to buy players.
Three NFL teams did not carry over cap space,the Rams, Broncos and Saints. The Falcons and Panthers carried over just under $4 million each.