Custodian Sounds Alarm Bells
January 3rd, 2016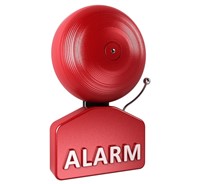 We all know the lone logical reason to have Lovie Smith return for the 2016 season is his handling of America's Quarterback, Jameis Winston, and his brilliant transition to the NFL.
Those who scoff, well, they have zero clue of the power structure at One Buc Palace. Lovie doesn't hire people for his coaching staff he doesn't want.
Lovie's fingerprints are all over Jameis, from the very moment Lovie signed off on drafted the stud rookie to the present day.
One element of Lovie's handling of Jameis is hiring Dirk Koetter to run the offense and mold Jameis, and it has worked out perfectly. However, success brings attention and with Black Monday hours away, when many an NFL coach will be booted from his team office, rumors are percolating that Koetter may be a head coaching candidate.
In the eyes of the Custodian of Canton, eye-RAH! Kaufman of the Tampa Tribune, Koetter leaving Jameis and the Bucs would be a calamity.
If Dirk Koetter leaves for a HC job, it would be a crippling blow to Tampa Bay's offseason plans. His rapport with Winston has been critical

— Ira Kaufman (@IKaufmanTBO) January 3, 2016
Koetter bolting would be horrible news. The bond between Jameis and Koetter is strong and they are both great for each other. It would certainly be a step back for the franchise (both the player and the team).
Joe hopes not only does Koetter get zero serious inquiries from other teams, but he is at peace working for the Bucs and with Jameis.