Buccaneers-Panthers Open Thread
January 3rd, 2016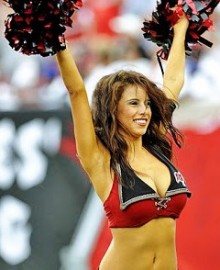 Will the Bucs lose four straight to end the season? Or will Tampa Bay rise up against the NFC's best team and inject mass quantities of hope into the Bucs' faithful?
Let's go Bucs!
Have your say all game long in the comments section.
You can also chatter in the new JoeBucsFan Message Boards. It's easy. If you haven't already, just register, confirm the automatic email, and then sign in and play.
Have fun. Bad words and naughty posters will be filtered.
Go Bucs!