Listen To Joe
January 8th, 2016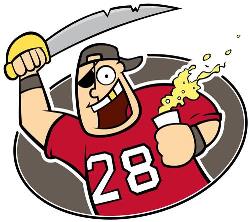 Yes, Joe was on ESPN Tallahassee radio yesterday talking Bucs with Jeff Cameron, he of "The Jeff Cameron Show."
Joe has long been a fan of Cameron, a St. Pete native who puts together damned good radio.
Naturally, the topic of conversation was the dismissal of Bucs coach Lovie Smith. Also, Joe worked in discussion of America's Quarterback, Jameis Winston, and perceived friction in the locker room.
It is a fun listen and Joe hopes you enjoy it.