Listen To Joe
December 11th, 2015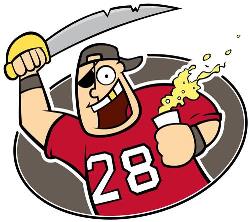 Yes, Joe was on ESPN Tallahassee radio yesterday talking Bucs with Jeff Cameron, he of "The Jeff Cameron Show."
Joe has long been a fan of Cameron, a St. Pete native who puts together damned good radio.
Believe it or not, both Cameron and Joe, while talking Bucs, did not bring up America's Quarterback, Bucs signal-caller Jameis Winston. But a lot of chatter was about how the Bucs, just a few weeks ago a miserable team, are in the thick of a wild card chase.
It is a fun listen and Joe hopes you enjoy it.