Listen To Joe
December 6th, 2015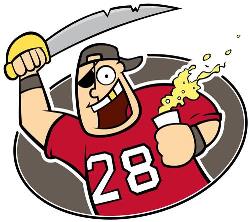 Yes, Joe was on ESPN Tallahassee radio earlier this week talking Bucs with Jeff Cameron, he of "The Jeff Cameron Show."
Joe has long been a fan of Cameron, a St. Pete native who puts together damned good radio.
Cameron actually spent time with Joe talking about playoffs — playoffs?! — and how the Bucs can recover from losing yet another winnable game last week and what the vibe is among Bucs fans.
It is a fun listen and Joe hopes you enjoy it. Click here to listen.