Leonard Johnson Signs With Patriots
December 9th, 2015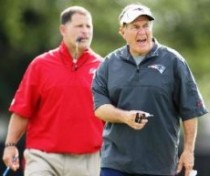 The pipeline of ex-Bucs to Foxboro continued today.
New England media reported that cornerback Leonard Johnson, cut by the Bucs after a 2015 preseason injury, is a new member of the Patriots following a workout. His recovery must be complete.
A prized Greg Schiano undrafted free agent, Johnson did some good things with the Bucs at corner and on special teams, but he never seemed to overcome his lack of speed, which kept him out of the NFL Draft back in 2012.
Ironically, Schiano man Rashaan Melvin, a former Bucs cornerback and Ravens goat, was waived to make room for Johnson.
Joe wishes Johnson well. The pride of Largo High, who has a new home in the East Lake area, is a fine young man.