Getting Physical
December 25th, 2015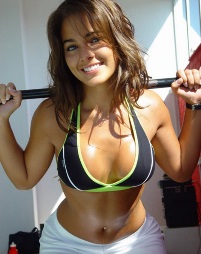 Few football fans don't like watching a roadgrading offensive lineman who freight trains would-be tacklers.
Watching a big ol' defensive end get pancaked is cool stuff. And someday, Bucs left tackle Donovan Smith hopes to be that kind of guy.
Yesterday, Joe brought word of how Bucs offensive coordinator Dirk Koetter is giddy because Smith lately has blasted opposing defenders in the run game like he didn't earlier in the year.
Joe caught up with Smith this week and asked if that is just his regular progression from rookie to a veteran offensive tackle, or something he planned.
In fact, Smith wanted to get more physical to give himself a rep among the NFL.
"I mean, yeah. The offensive line has to play physical," Smith said. "You pretty much have to go out there and set tone. That's what we have pretty much been doing. Yeah, obviously (laughs) if the coaches are beginning to take notice, if If coaches are noticing it, then, yeah, I must be getting more physical."
Smith also believes punishing opponents has actually improved his game.
"Definitely improved," Smith said. "It helps, especially with my film and stuff like that. I just want to get out there and have something attached to my name as far as being a physical guy."
This gets Joe excited (but not comparable to if Joe found Rachel Watson under his tree this morning). No question that Ali Marpet is a physical dude on the line with a little bit of an ornery streak. If Smith can develop that, then oh, boy, nothing better than to watch a nasty offensive line that loves to level folks.