Another Bottom-Feeder Stat For Bucs' Defense
December 15th, 2015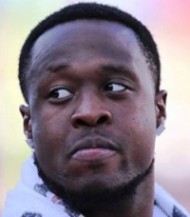 It's no surprise that on SiriusXM NFL Radio today there was loads of chatter about the New York Giants' porous defense after they played on Monday Night Football last night.
Talking heads railed about how the Giants can't make the playoffs because their defense can't get off the field on third down.
And then the stats came out. The Giants are the 31st-ranked defense on third down. And guess who is dead last. That's right. It's the Bucs.
Teams facing Tampa Bay convert 46.6 percent of their third down snaps into first downs. That weakness was on display Sunday, when Drew Brees led the Saints to all kinds of success on third down against the Bucs.
The good news is the Bucs should be able to improve Thursday against the Rams and quarterback Case Keenum, who owns a career completion percentage of 54.5 percent. Speaking of completion rates, the Bucs have the softest defense in that department, allowing 68.7 percent of throws to connect.
Of course, that numbers is tightly tied to the third-down woes.