Scalpers' Delight For Giants-Bucs Tickets
November 3rd, 2015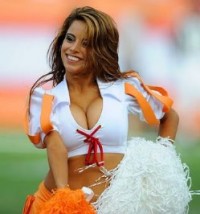 Those cheap seats for Sunday's Bucs game?
They're a scorching hot ticket selling for three times face value.
Jameis Winston, America's Quarterback, will get his first taste of a Buccaneers home game with roughly 25 percent of the stadium there to cheer the opposition, the New York Giants. Don't worry, Jameis thinks they'll be screaming for him.
Joe's friends at Ticket Monster sell all Bucs tickets via electronic download and there are no hidden fees. But right now, the cheapest Bucs tickets are up over $100 a piece. StubHub.com has nothing less than $100 for what the Bucs were selling for $30. Individual game tickets are sold out via Ticketmaster.com.
The 4:05 p.m. start and a good matchup of high-powered offenses surely is fueling demand.
Joe would love to see a bunch of blue-clad New Yorkers crying in their beers. Wouldn't you?