"Those Rare Throws" & "Vintage Brady"
October 10th, 2015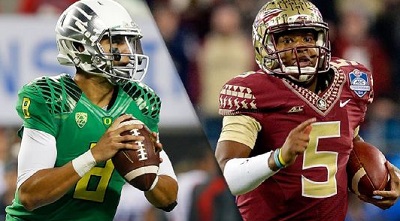 Tampa Bay's starting quarterback has been a model of inconsistency since opening day.
So who is Jameis Winston, America's Quarterback, and why should fans be excited?
Longtime NFL general manager Charley Casserly tried to answer this question for NFL Network via a video cut.
Per Casserly, the positive evidence on Jameis is "those rare throws," the special completions Jameis has displayed on various occasions with the Buccaneers. (You can open the video via the link above.)
What will drive many fans nuts is Casserly going over the top nuts for Marcus Mariota, outling "Vintage Brady" reads and pocket patience.