Opposing QBs Complete 68.4% Vs. Bucs
October 26th, 2015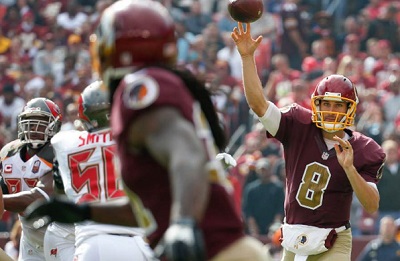 This stat comes with an alarming twist.
Quarterbacks facing the Bucs this season complete 68.4 percent of their passes. But what's scary is Tampa Bay has played the Jaguars, Panthers and Texans. Those are the three worst NFL teams when it comes to completing passes.
Combined, their quarterbacks' completion rate averages 56 percent.
On deck, Matt Ryan in Atlanta.