Lovie Ditches His Basement
October 18th, 2015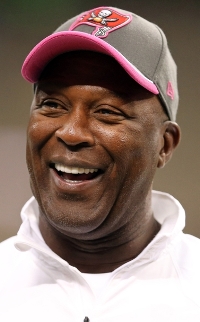 Given the bizarre illness of moldy Mike Koenen, the viral mess Lovie Smith cooked up in his Chicago basement during his year out of football, and the Bucs' devastating pre-Lovie woes with the MRSA, is it any wonder Lovie just sold his suburban Chicago house to an infectious disease professor?
You can't make this stuff up.
Man, the Law & Order : Criminal Intent writers would have jumped on that.
And Lovie took a loss.
It's all spelled out right here on ChicagoBusiness.com. Lovie initially listed the home for just under $2 million in August 2014, and it sold for $1.45 million.
When Lovie took the Bucs job, he often talked about how much time he spent in his Chicago basement crafting a winning plan to return to the NFL.