Listen To Joe
October 9th, 2015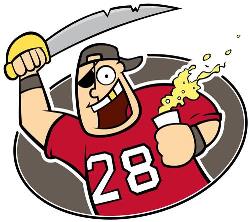 Yes, Joe was on ESPN Tallahassee radio earlier this week talking Bucs with Jeff Cameron, he of "The Jeff Cameron Show."
Joe has long been a fan of Cameron, a St. Pete native who puts together damned good radio.
Cameron actually spent time with Joe talking about the growing pains of America's Quarterback, Bucs signal-caller Jameis Winston.
Joe and Cameron also discussed how it seems the Bucs are about to circle the drain for the season (again), and how this week's showdown with the Jags is a must-win not so much for the Bucs, but for Lovie Smith.
It is a fun listen and Joe hopes you enjoy it.