Gameday Tampa Bay
October 4th, 2015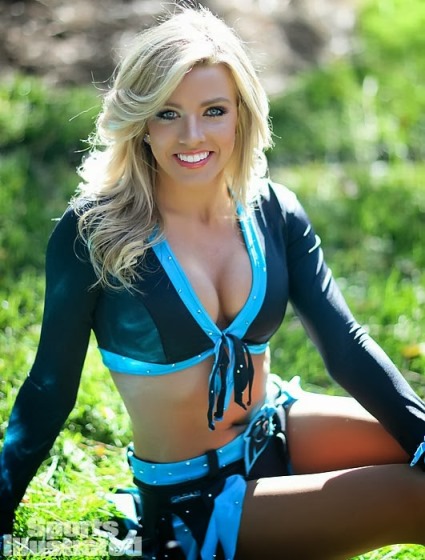 Game Four
Stinking Panthers at Bucs
Kickoff: 1 p.m.
TV: WTVT-TV Channel 13.
Radio: Buccaneers Radio Network (WDAE-AM 620 and WFUS-FM 103.5 in Tampa-St.Petersburg region); SiriusXM Channel 113.
Weather: Has fall really arrived in Florida? Looks to be an outstanding day for the most part. Per Accuweather.com, tailgaters will enjoy sunny skies and temperatures in the mid-70s. At kickoff, look for a temperature of 80 with sunny skies. Later in the game it may get dicey. Thunderstorms are expected in the fourth quarter.
Odds: Per FootballLocks.com, Stinking Panthers -3.
Outlook: Welcome to Mike Alstott Day. The A-Train, with A-Train whistles bouncing off the upper deck seats at the Den of Depression, will rattle inside people's heads one more time for arguably the most beloved Bucs player since Lee Roy Selmon. Alstott will be inducted into the Ring of Honor at halftime. What memories. And speaking of memories, Bucs fans are trying to rinse away the memory of no home wins in nearly two years with copious amounts of alcohol. It's a friggin' shame this team cannot win at home, not that they have much better luck on the road. Color Joe a pessimist, but with the undefeated Stinking Panthers coming to town, Joe doesn't see that winning streak snapped. First, Lovie Smith has to figure out a way to stop dangerous TE Greg Olsen. Last year Olsen ate up the Bucs defense for a combined 18 catches for 193 yards and a touchdown. And that was with the immortal Derek Anderson at quarterback, not Cam Newton. Besides, the Bucs have yet to show they can stop the run against three lousy teams. The Panthers are one of the more formidable running teams. If the Bucs can't stop bad teams from running, with slugs like Alfred Blue, how are they supposed to stop good running teams? The Bucs will have to play their best game of the season to win.
Nuggets: The Stinking Panthers are on a four-game winning streak over the Bucs. The last time Tampa Bay beat Carolina (Nov. 18, 2012) was the last hurrah of former Bucs commander Greg Schiano. The Bucs won in overtime when Dallas Clark caught a 15-yard pass from Josh Freeman to push the Bucs' record to 6-4. The Bucs promptly closed the season losing five of their last six games and are mired in a putrid 8-33 record since that last win over Carolina. … Since the Bucs won the Super Bowl, they are 7-17 against the Stinking Panthers. … In the past two games, Bucs K Kyle Brindza already has two of the five longest field goals in franchise history, (55-yards vs. New Orleans; 58-yards vs. Houston). … QB Jameis Winston threw for a career-high 261 yards vs. Houston. … Jacquies Smith still leads the NFL with four sacks. Three players are second with 3.5. Smith is tied with Stylez White with fourth-quickest to 10 sacks with the Bucs (17 games). … Since the start of the 2012 season, no defensive tackle has more sacks than Gerald McCoy (25). … OLB Lavonte David had more tackles his first three seasons than Ray Lewis, Brian Urlacher, Derrick Brooks and Junior Seau. … Of players who entered the NFL in 2012, only Logan Ryan of New England (eight) has more interceptions than CB Johnthan Banks (seven). … The Stinking Panthers are tied with the Seahawks for the longest active consecutive streak of games rushing for 100 yards or more (14). … In the past 10 games, Carolina RB Jonathan Stewart has run for 849 yards. … QB Cam Newton is fifth all-time in most touchdowns (pass and/or run combined) in a players'first five seasons (122).  Since the start of the 2012 season, Luke Kuechly has most tackles for a linebacker (480).