A Bad First For The Bucs
October 27th, 2015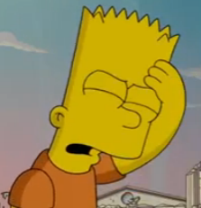 Yes, there is no question that Sunday's nut-kick of a game turned on one play.
One play that easily could have been saved. One play that would have all but sealed a Bucs win.
That was the successful onside kick by the Redskins. It caught the Bucs both out of position and asleep at the wheel.
Want to feel even worse about that play? Consider this gem shared by the TV broadcast crew and Rick Tandler of RealRedskins.com.
The onside kick recovery was the first in the NFL this season; teams were 0-24 trying to kick onside going into Sunday's games.
The Bucs can go to bed at night knowing they were the first team this season to be victimized by an onside kick.
Fun times, Bucs fans. Fun times!