Red Zone Defense = Green Light
September 29th, 2015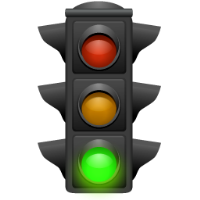 Having a 1-2 record with losses to sad teams frustrates Bucs fans.
It is not quite as bad as last year, so there is growth.
One area worse than sad is red zone defense.
Right now, the red zone defense is a green light for opponents to score. Per something called "TeamRankings.com," the Bucs are dead-last in the NFL in allowing touchdowns in the red zone. Opponents are boasting an 88 percent touchdown ratio when getting into the red zone.
Yesterday, during his day-after presser, Lovie dismissed the red zone defensive numbers as distortion.
"Our defense has given up 19 points the last couple of weeks as I see it," Lovie said. "There has been a lot of improvement. When you group everything together, you can get it distorted a little bit. Our defense has given up 19 points the last couple of weeks and I think that's pretty good. You look around the league, I think that's a pretty good stat."
Joe won't go that far. Of course, points allowed is the ultimate stat next to wins. And who cares if a team marches up and down the field on your defense if they can't convert drives into points, so long as the main objective (winning) is accomplished?
Problem is, winning isn't happening, and teams are converting red zone visits into touchdowns. Imagine how much better this defense — and record — would be if the Bucs didn't tear down stop signs when teams entered the red zone.