McCoy Reveals His Chatter To Opponents
September 21st, 2015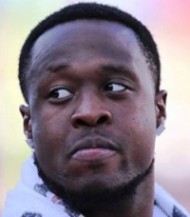 Joe does not subscribe to the pound-your-chest macho belief that football players must be wild beasts eager to gouge their opponents' eyes out and insult their mamas.
That's great for TV and movies and Warren Sapp, but there have been and are plenty of amazing football players who were notorious nice guys good sportsmen. Lee Roy Selmon, the first Bucs Hall of Famer, was a classic example of a gentleman.
A ferocious pass rusher, Selmon perfected his craft and led a great Bucs defense to the NFC Championship game, all while helping guys off the turf and admitting he didn't want to hurt anyone.
Enter Gerald McCoy. He's a Mr. Nice Guy, too, and a lot of fans can't stand it. These fans think McCoy's soft because he would never stomp a player, like Ndamukong Suh does. And who could forget McCoy saying years ago that his favorite movie is Little Mermaid — and he meant it.
Today on NBC Sports Radio, host Mike Florio asked McCoy what kind of trash talker he is.
"I don't talk trash at all. If I'm doing anything in between, like on TV timeouts, I'm asking guys how their family's doing, if I'm doing any talking," McCoy said. "I'm not really much of a trash talker.
Florio followed up by asking if an opponent trash at him has ever gotten under his skin.
McCoy gave a one-word answer, which Joe has never heard talkative McCoy do. "No."
So there you have it. McCoy just wants to play hard, fast and smart when the whistle blows. Simple as that, as Lovie Smith says, and Joe agrees.