Gameday Tampa Bay
September 13th, 2015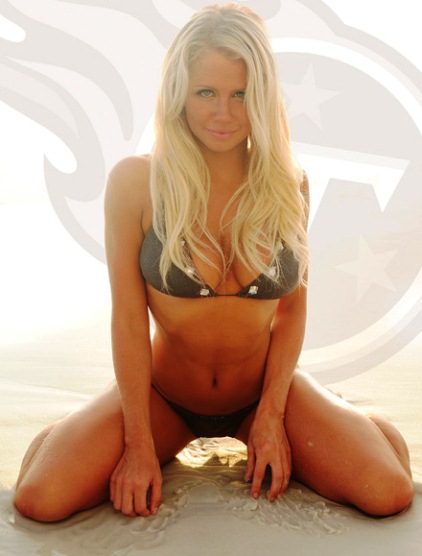 Game 1
Titans at Bucs
Kickoff: 4:25 p.m.
TV: WTSP-TV Channel 10.
Radio: Buccaneers Radio Network (WDAE-AM 620 and WFUS-FM 103.5 in Tampa-St.Petersburg region); SiriusXM Channel 83.
Weather: Per AccuWeather.com, very mild fall-like conditions for the opening week of the season at the Den of Depression. While there is expected rain in the early afternoon to drench the tailgaters and provide women with wet T-shirts, the temperature at kickoff is expected to be 81 under mostly cloudy skies. Things will begin to clear in the second half as the temperature should drop to 78 at game's end. So much for that suffocating heat for a home field advantage.
Odds: Per FootballLocks.com, Bucs -3.
Outlook: Well, here we go. The day Joe never thought would arrive. Joe never thought this would ever happen. Not just that the Bucs drafted a franchise quarterback, but arguably the most dynamic quarterback since Peyton Manning. That would be "America's Quarterback," Bucs signal-caller Jameis Winston. The Jaboo Era is upon us. But there will be growing pains. The NFL is not kind to rookie quarterbacks. Oh, no, Joe has zero reason to believe Jameis can do today what he did in his very first start as a Florida State freshman at Pittsburgh, when he damned near threw a perfect game with twice as many touchdowns (four) as incompletions (two), and one of those incompletions was a drop. That will not happen today. Unless something changes rather dramatically, Jameis, more often than not, will be running for his life. Jameis will need Doug Martin to run like he did his rookie season. But if the line cannot block, who has any faith Martin is going to find running room? So it falls back on Jameis' shoulders. It could be ugly. Joe truly hopes that the Bucs learned something from scouting Marcus Mariota for months and Lovie and his defense can take advantage of such intel. Joe believes this game will be a defensive struggle. And Lovie just may get his wish: the team with the most takeaways will win.
Nuggets: The Titans (nee: Oilers) have won 19 season openers since the NFL went to a 16-game schedule in 1978, and with a win today would have four straight. … Vincent Jackson had one of the best playoff games of his career in January 2008, against the Titans, catching five passes for 114 yards and a touchdown. … Jackson needs just four 100-yard games to have the most 100-yard receiving games in Bucs history. He currently has 12. … Gerald McCoy is five sacks from tying Brad Culpepper for third-most by a Bucs defensive tackle with 33. David Logan is second with 39. GMC is also tied with Marcell Dareus of Buffalo for most sacks by a defensive tackle the past three seasons with 23. … Lavonte David needs two picks to pass Hardy Nickerson, now his position coach, for sixth-most by a Bucs linebacker; three more to pass Scot Brantley for fifth-place. David currently has six. … With 10 touchdown catches this season, Mike Evans would become the first Bucs receiver to have consecutive double-digit touchdown years. If he does that, Evans would be only the fifth player since the NFL/AFL merger in 1970 to accomplish such a feat in his first two seasons. The other four? Randy Moss, Rob Gronkowski, John Jefferson and Daryl Turner.