Bucs Get An "A" Grade
September 22nd, 2015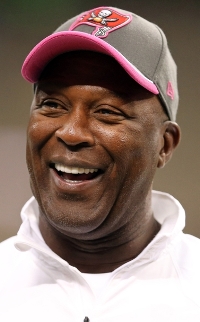 In the first week of the season, John Breech of CBS Sports rightly gave the Bucs an "F" grade for their pathetic performance against the Titans.
My, how much a difference a week makes.
After notching their first win against NFC South division foes. the Saints and Drew Brees on the road, Breech breaks out the "A" grade for the Bucs.
The Bucs might not deserve an 'A,' but they get bonus points for coming off a 42-14 loss with a win in Jameis Winston's first road start. The decision to go with Kyle Brindza at kicker paid off for Tampa. The rookie hit four field goals, including a 55-yarder.
Where this team goes from here, who knows. Was the win an anomaly against a team circling the drain? Or was this win a spark of better things to come?
Joe's prediction of six wins is still very much in play.