Weather Delays Buccaneers Practice; New Start Time Is 5 P.M. Today
August 8th, 2015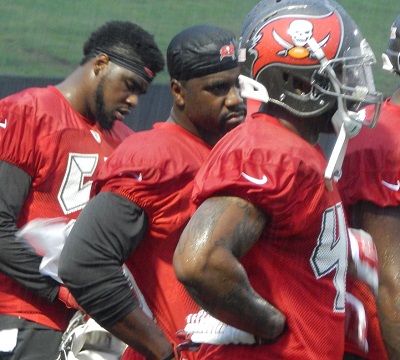 It's another soggy, soaked day at One Buc Palace with more rain on the way. The Buccaneers' sixth day of training camp practice, scheduled for 2:30 p.m., has been rescheduled for 5 p.m.
Of course, that still could change.
The good news is you can kill time and dive into all things Bucs on the radio with Joe from 2 p.m. to 5 p.m. on WDAE-AM 620. Yes, Joe is live at One Buc Palace and has the microphone. Listen online at 620wdae.com.