Listen To Joe
August 21st, 2015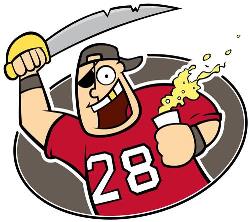 Yes, Joe was on ESPN Tallahassee radio yesterday talking Bucs with Jeff Cameron, he of "The Jeff Cameron Show."
Joe has long been a fan of Cameron who puts together a damned good radio show.
Cameron a native of St. Petersburg, got Joe all fired up talking about how opposing defensive lines have "unabated" access to Bucs quarterbacks, and Joe nearly lost it talking about a nonexistent edge rush on opposing quarterbacks.
It is a fun listen and Joe hopes you enjoy it.