Mentoring
May 28th, 2015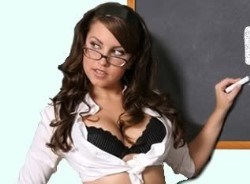 Joe isn't sure where this concept of "mentoring" started, that rookie quarterbacks have to be so babied they need a teammate that is more wet nurse than backup quarterback.
Sometimes, Joe thinks this is empty radio fodder, but boy, do fans sure love to talk about it.
Quick, who was Jim Kelly's mentor? Andrew Luck? Dan Marino? Matty Ice?
This subject came up again in a video mailbag at Buccaneers.com. Multimedia maven Scott Smith seemed to scoff at the notion that the Bucs stil could bring in a third-string quarterback over the age of 28 to make the bed each morning for "America's Quarterback," Bucs signal-caller Jameis Winston, and make sure Jameis is tucked in at night (like his girlfriend couldn't do that?).
Smith noted there really isn't any qualified quarterback for that role looking for work and, "I am not sure there is either an opportunity or a need to do that."
Smith noted if young Jameis really needs a big brother, there is Mike Glennon. To see the full video, you may click here.