Super Bowl Open Thread
February 1st, 2015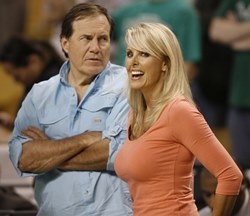 Ahh, nothing like watching a couple of great football teams. This won't be a typical Bucs game this evening.
Joe's got a hard time envisioning Seattle getting beat by the New England Schianos.
Joe doesn't expect the Patriots to be able to run the ball effectively. However, Joe does expect big plays out of the Patriots defense, and they have what Tampa Bay doesn't — a winner at quarterback.
Should be a fun one. Bang your comments all game long right here.