Jason Licht Talks Brooks Blessing, Bad Vs. Immature, Honey Badger, V-Jax Contract & More
February 18th, 2015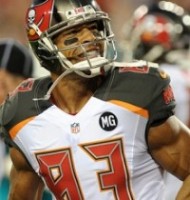 What's with that winter coat, Jason Licht?
The Bucs' general manager was dressed for frozen Indianapolis, but he warmed up under a media grilling late this morning. And Joe's got video.
Jenna Laine, of SportsTalkFlorida.com brought along her video camera.
Enjoy! Licht is peppered on a variety of topics for five minutes, following his official podium session with media.