Hunting For A Quarterback
February 16th, 2015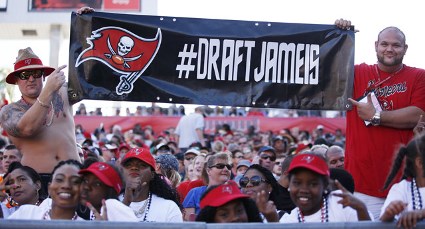 Joe has no idea why too many Bucs fans want to trade down in the draft, when Tampa Bay has such a glaring need at the most important position on the field. It makes no sense.
Until or unless the Bucs address this, and not with some other team's garbage (good quarterbacks are not let go), the Bucs will continue to be the second-class outfit they have been since Chucky was jettisoned.
To that end, WDAE-AM 620's Tom Krasniqi took to the airwaves of BSPN to discuss how the Bucs will solve this massive riddle.