Buzzing About Jameis
February 22nd, 2015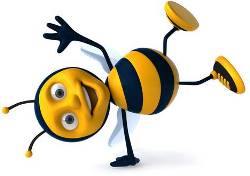 Jameis Winston haters, minds bolted shut, always scream at Joe for not preferring the Bucs draft Marcus Mariota. '
Joe's reasons are twofold:
1) Virtually every person Joe has spoken to that is either currently or formerly employed by an NFL personnel department, claims Winston is a better quarterback. No more complex than that. That has really reinforced what Joe has seen with his own eyes.
2) The bust rate for spread-option quarterbacks in the NFL is significant. They scare the hell out of Joe.
If NFL types sang a different tune to Joe, then Joe would likely be marching in the Mariota Band. Joe remembers talking to an NFL scout at the East-West Shrine Game practices. And said scout told Joe that Winston would "knock it out of the park" in interviews, and that Winston was a "football mensch."
It appears the scout's first point is coming true, per the fingertips of Woody Cummings of The Tampa Tribune, and veteran NFL insider Mike Freeman of Bleacher Report.
No one's gone on record yet, but the buzz here at the scouting combine is that Jameis Winston is killing it in the interviews.

— Roy Cummings (@RCummingsTBO) February 21, 2015
To say Winston is doing incredibly well in combine interviews is a dramatic understatement. — mike freeman (@mikefreemanNFL) February 21, 2015
Of course, there is a long, long way to go before the NFL draft — 10 weeks in fact. And the free agency dinner bell is scheduled to ring in 16 days. It feels like the draft is as far away as the Fourth of July.
If Winston knows an NFL offense so well, and clearly ran a pro-style offense so well in college, then why gamble with Mariota? It just doesn't add up to Joe.